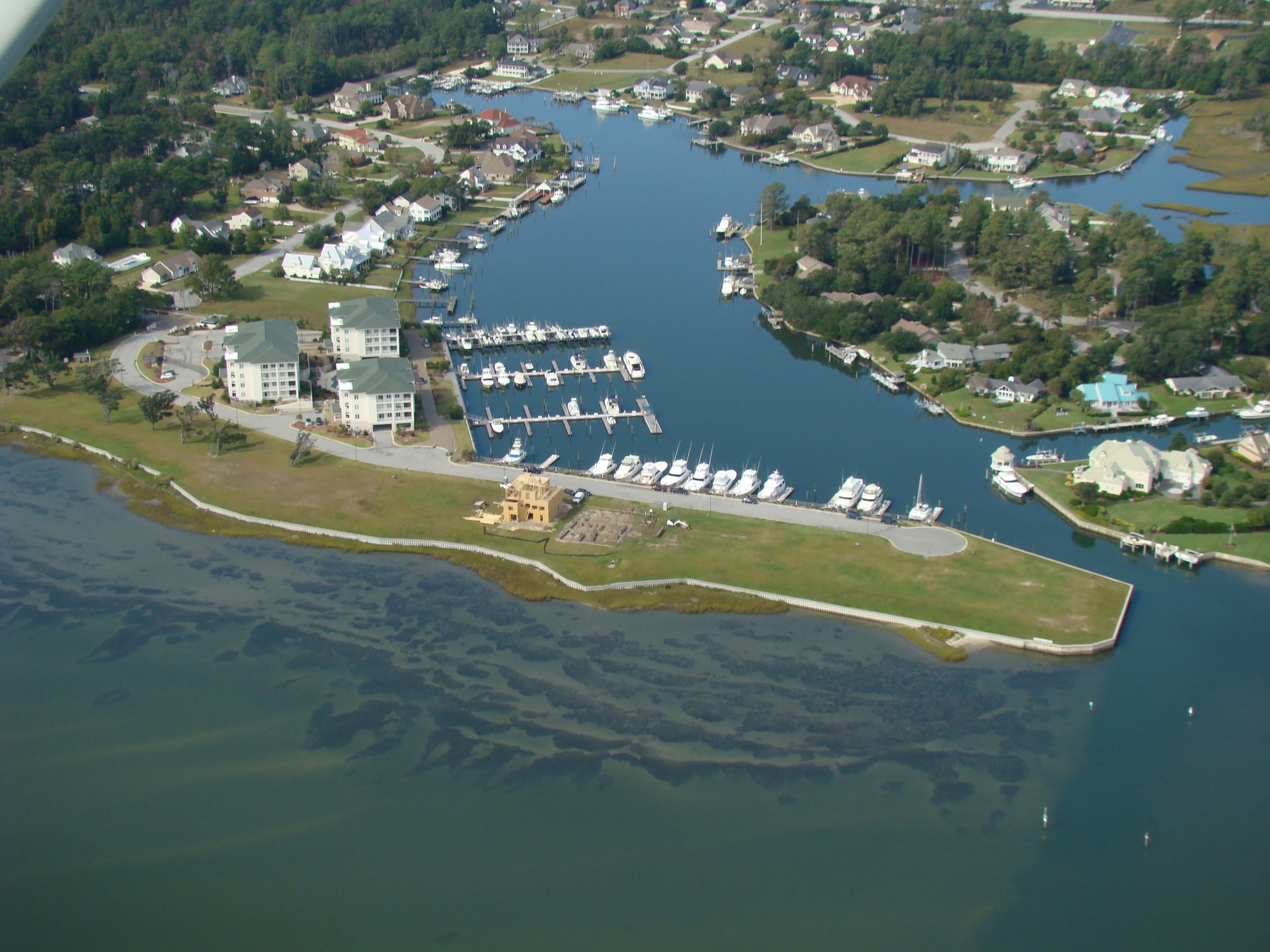 The Shores At Spooners Creek Marina on beautiful Spooners Creek, Morehead City, NC 2012
A place to spend the best of your life
Sorry for any inconvenience but we presently have
no overnight dockage
Are you back on the water? Cruise in and take a look at one of the most beautiful spots along the Carolina coast. You may not leave ! If you do, we bet you will come back ! Need a permanent place to rest your keel, Spooners Creek Marina has slips available for rent as well as for sale. Please give us a call ahead of your arrival time and we will make sure someone is here to answer your questions.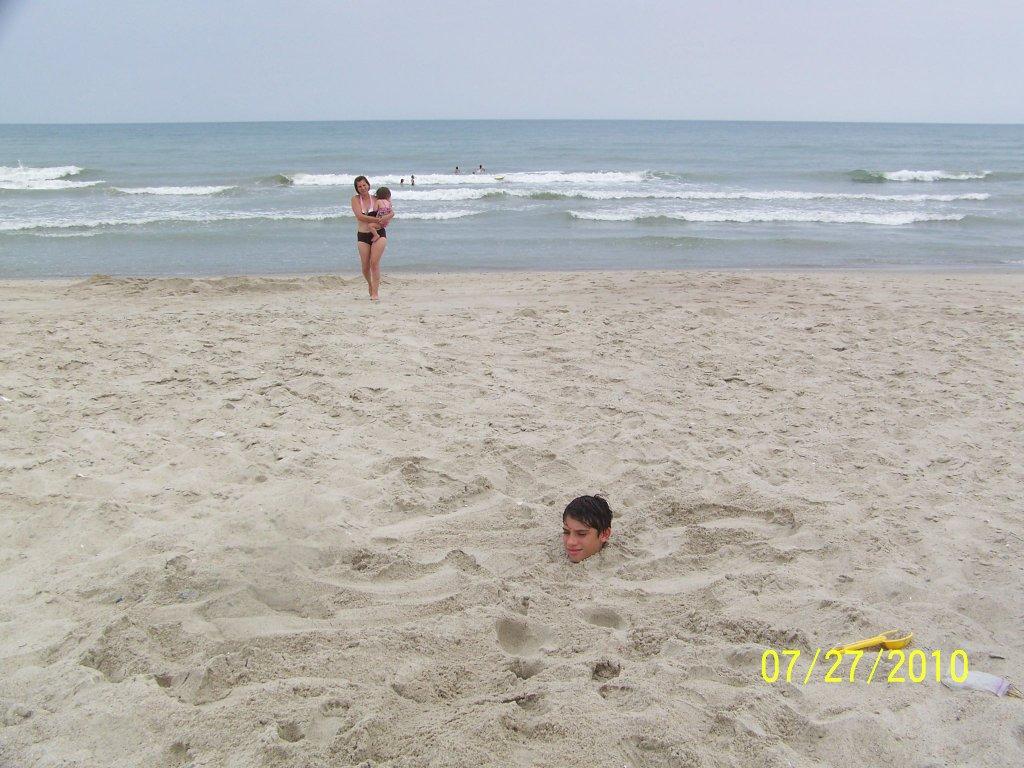 Try not to loose your head when you see our beaches.
There are limited boat slips available for sale as well as a limited number of lots. Contact Terry for more detailed information.
Weather permitting you could be waking up to this view each morning.
(Day-break photograph compliments of Dr. David Jaworski)
The Shores is located behind Wal-Mart Shopping Center, off highway 24 at 150 Lands End Court (Road) in Morehead City, NC.
Along the ICW, near mile marker 210, At Green #9 - Entrance depth 6.5 ft. at normal MLW
CHANNEL DEPTH
Through the combined efforts of The Town of Morehead City, Friends of Spooners Creek and Spooners Creek Marina HOA:
Spooners Creek entrance channel was dredged to 6.5 feet depth at MLW effective 12/20/21. Please keep in mind that very shallow depths exist immediately outside our channel
NORMAL TIDAL RANGE 18 INCHES
Come and take a peek ....
ELEGANT CONDOMINIUMS (limited now available) These three bedroom, three full bath condominiums are beautifully designed and each comes with it's own breath taking view almost beyond words to describe. Viewing for yourself is a must. Prefer your own single family residence? Privately owned lots are available for purchase which overlook both Bogue Sound and forever tranquil Spooners Creek. All privately owned there are a few condominiums available as rentals (with minimum 6 month lease required ). Contact us for more detailed information.
THE SHORES CLUB HOUSE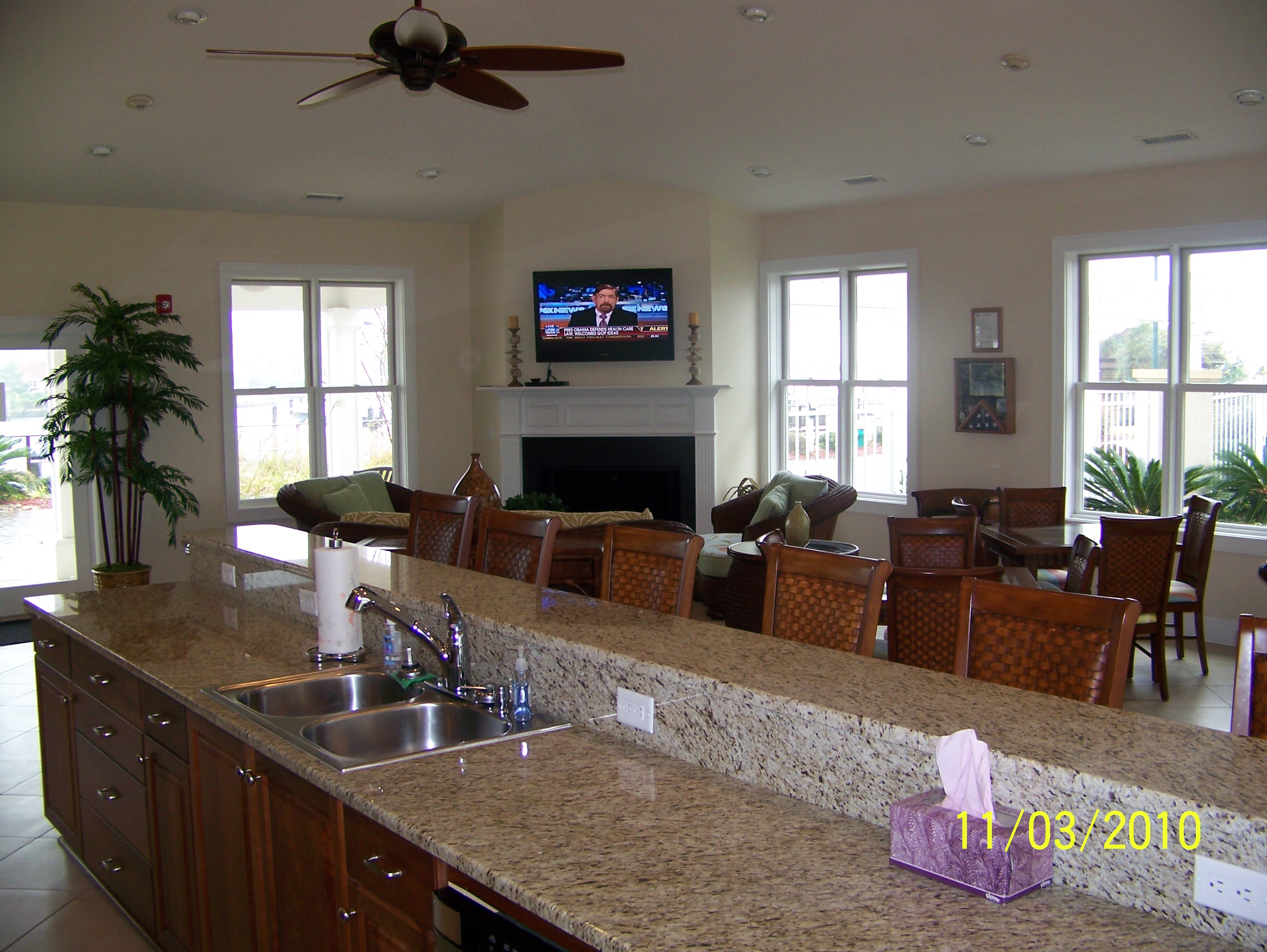 DEEP WATER SLIPS
Slip options available in sizes from 40 feet up to 60 feet in length. The docks are state of the art floating piers with re-fueling accommodations conveniently located. 30, 50 & 100 amp service is available. Spooners Creek Marina is a privately owned marina which welcomes local as well as transient boating traffic. Diesel and gasoline available at market prices. Marine pump-out equipment is operational at our fuel dock. (FREE to the boating public )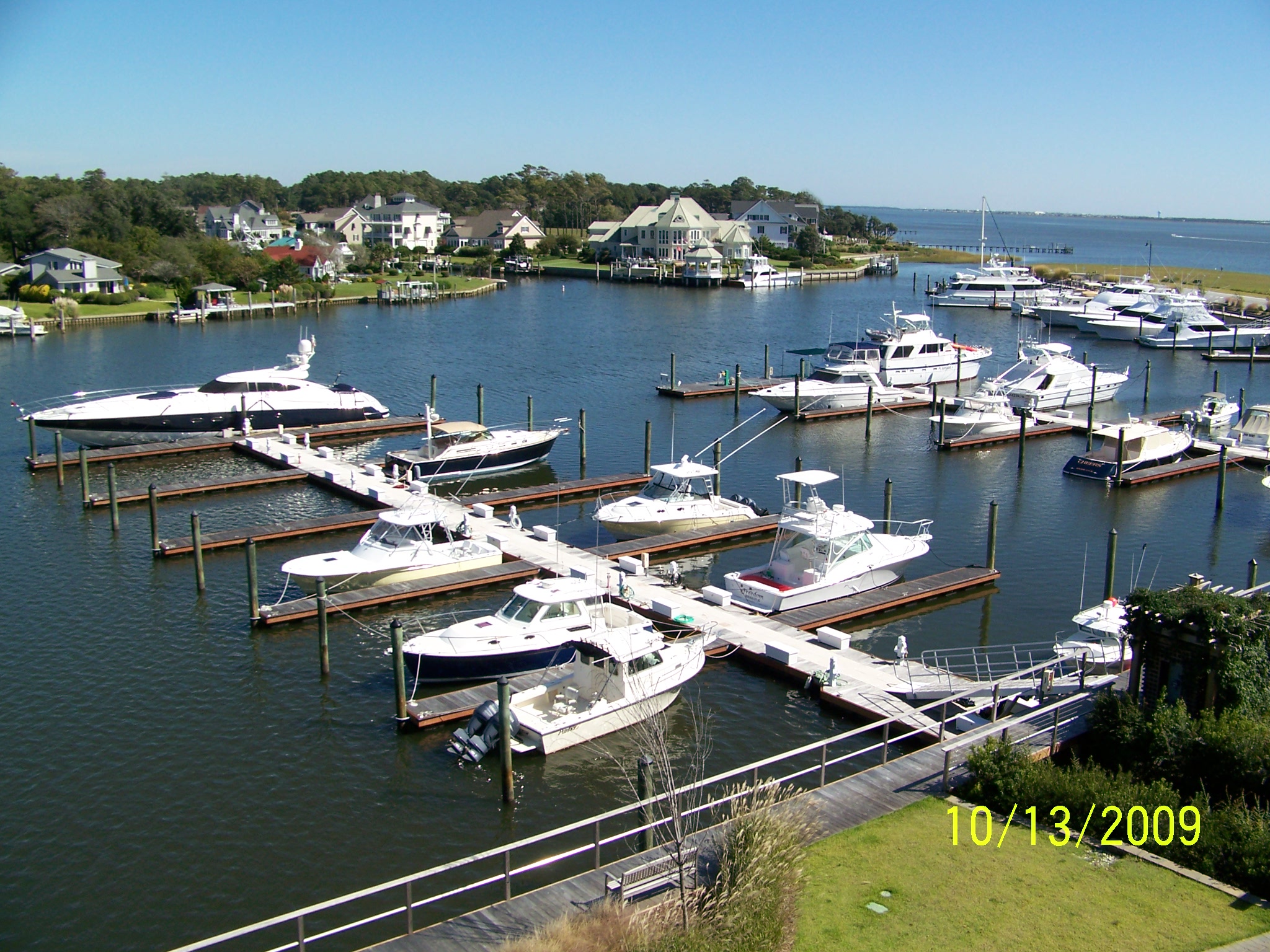 BEST PROTECTED HARBOR Spooners Creek is fully protected from wind and sea by land on all sides, while conveniently located just off the ICW by water and Hwy 24 by land. It's never rough in Spooners Creek.

CLEAN RESTROOMS make a difference and you know it; just ask the ladies. We pride ourselves in maintaining our restrooms clean enough you will want to comment on their modern and well supplied condition. You won't need shoes in these showers. Each restroom is conveniently located in the Club House and accessible at night to boating friends from exterior entrance-ways. Lots of hot water and two showers with private dressing area in each restroom. The large handicapped showers have easy access for guests with special requirements.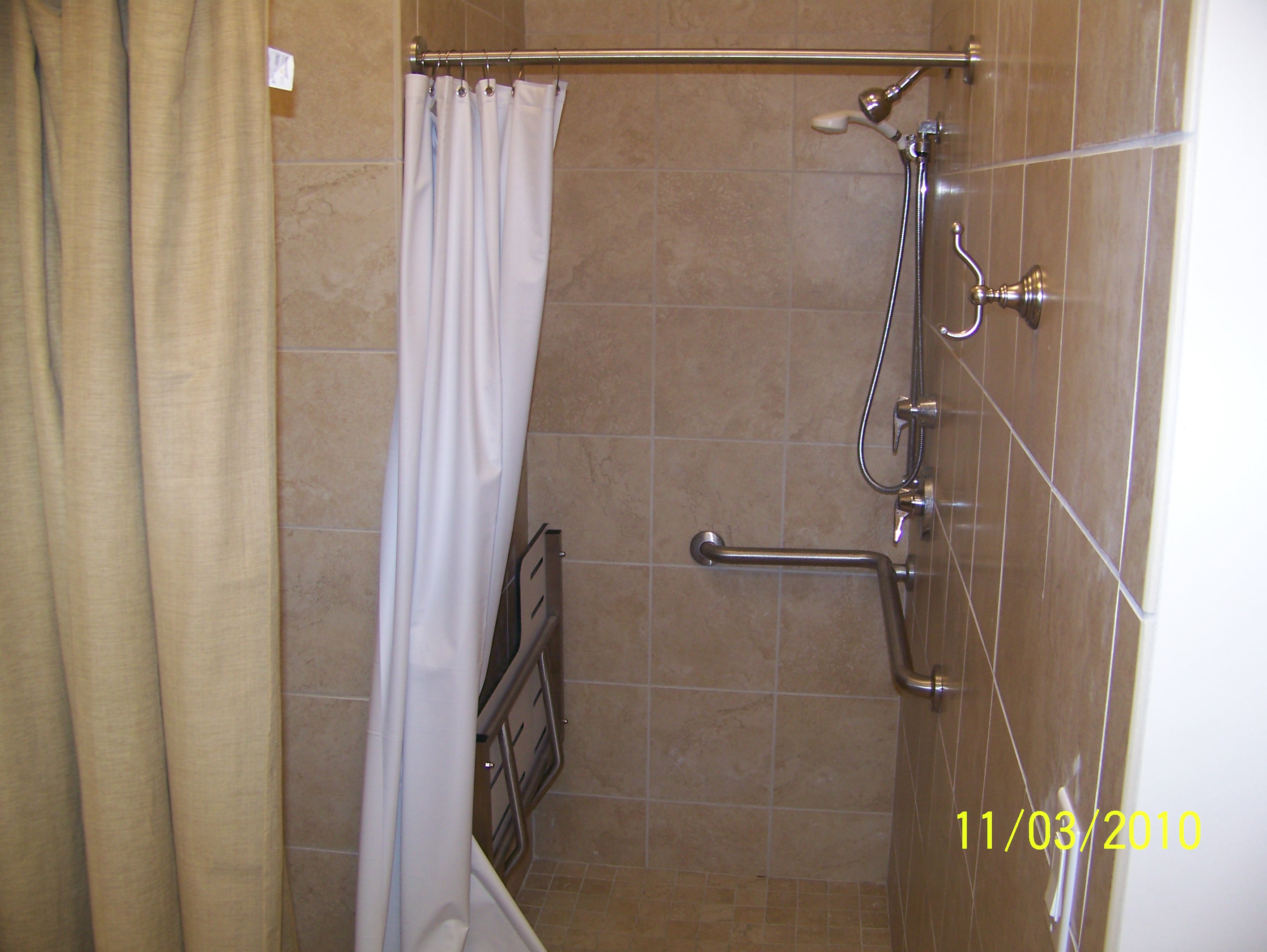 WANT TO KEEP IT OUT OF THE WATER ? There are a very limited number of lift slips available for rent. Accommodating boats up to 28 feet in length. 13,000 pound lifts, 6 month rentals required. Please call to verify availability of lift slips and obtain more detailed information.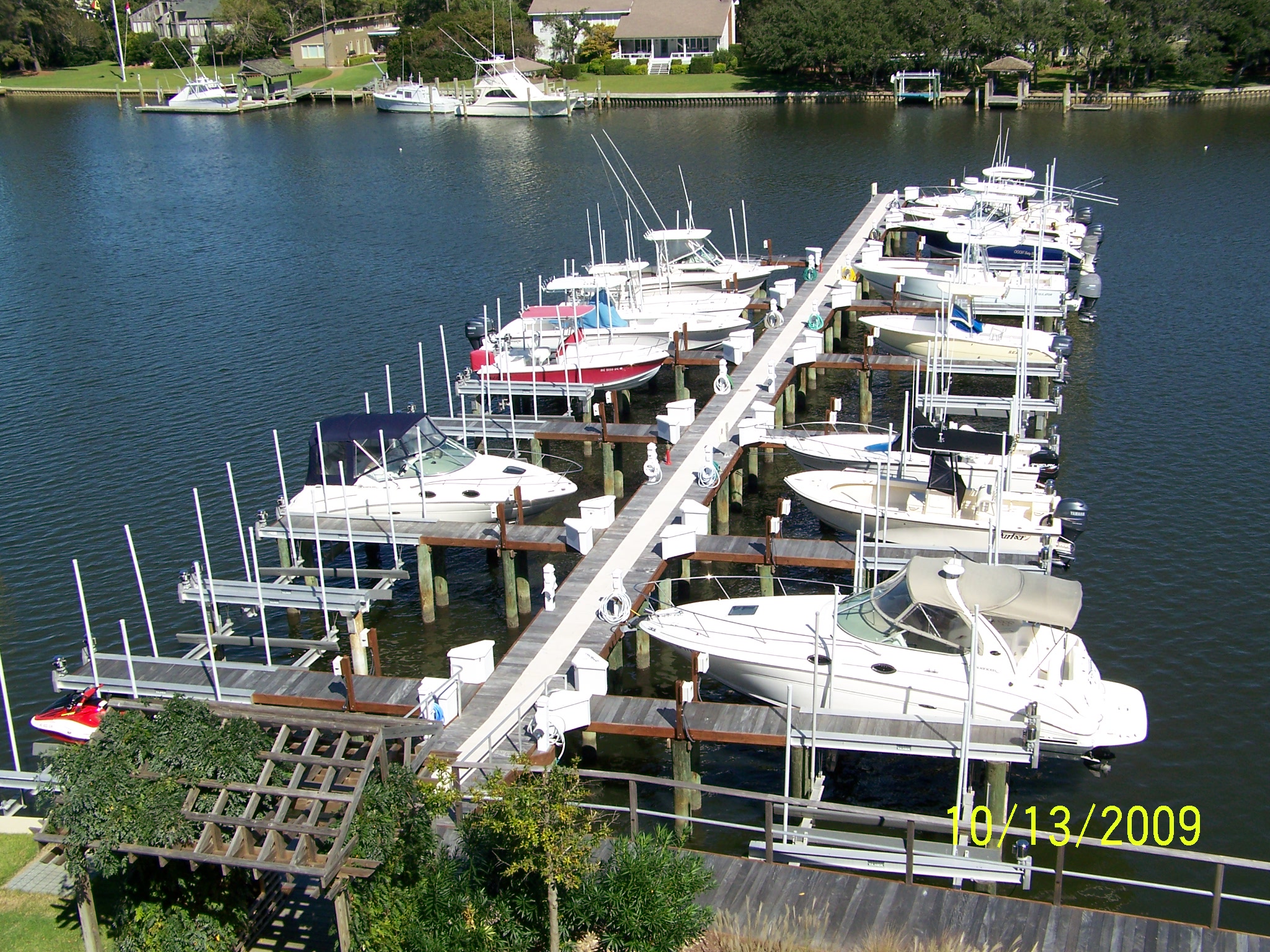 NEARBY Golf, beaches and downtown Morehead City within minutes. 24 hour Super Wal-Mart 1 mile. Belk, Gold's Gym, Texas Steakhouse, El Zarape Mexican restaurant. And now.... Panera Bread, Chick Filet, Michaels Crafts, Bed Bath & Beyond, Arby's, Olive Garden (new in 2010) and Ross'... West Marine and 3 banks with ATM 1 1/2 mile. Two animal hospitals within walking distance. You haven't eaten the best pizza until you've eaten a Luigi's Pizza, located across from the Wal-Mart store one mile away from the marina. Order the "Luigi Special". Be sure you go in hungry ! There are several nice seafood restaurants located on Morehead's downtown waterfront, only a few minutes away by taxi. (Average taxi fee $10 one way per trip). The historic Sanitary Restaurant, Sammy's Seafood and Grill, and The Ruddy Duck just to name a few.

PRIVACY Enjoy the elegant, peaceful and pristine surroundings of Spooners Creek, a man made harbor, surrounded by a secluded residential area in western Morehead City.

In January 2012 control of the complex was transferred from the builders to the Home Owners Association, making The Shores a privately owned and operated complex. The property is maintained under three HOA's, the Master, the Condominium and the Marina.

Privately owned new homes have been constructed on the lots area of the complex. Each home overlooks Bogue Sound through the rear windows and forever tranquil Spooners Creek through the front.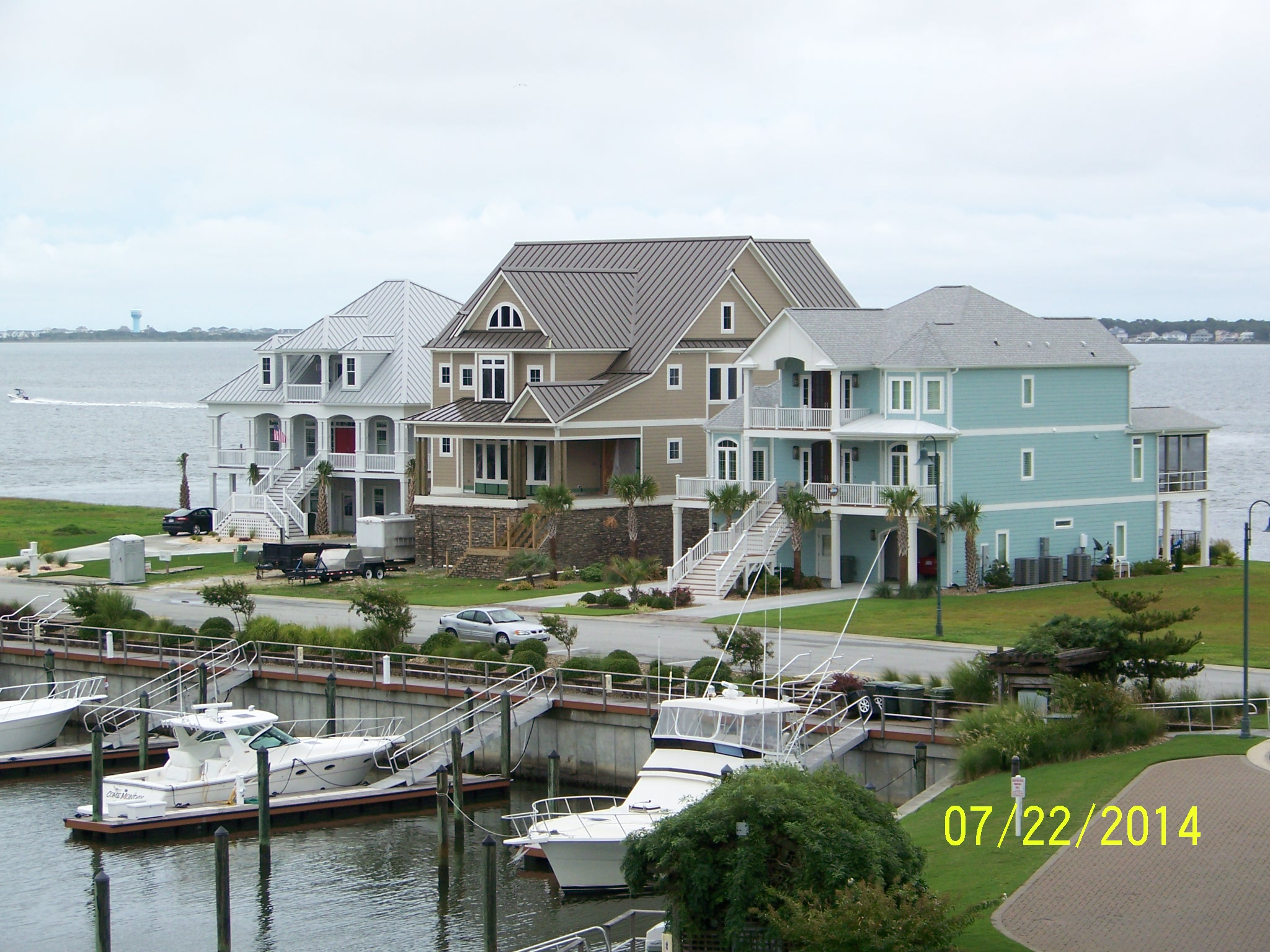 The Shores At Spooners Creek Marina, a dream come true,

a place to spend the best of your life.

Spooners Creek Marina
Off Hwy 24 at 150 Lands End Court

Mailing address: 150 Lands End Court, Box B-1
Morehead City, NC 28557
Office cell phone: (252) 726-2060
Terry's cell: (252) 241-0770

This web site is owned and maintained by Terry Willis updated: 11/11/2023

With questions or concerns contact Terry at terrywillis@ec.rr.com